If you are running a business, you would definitely like to promote your brand. In general, marketers conduct marketing campaigns through various traditional advertising mediums. However, the rate of success cannot be measured easily. Business owners who are smart enough have realized that a campaign can only become successful when one-to-one interaction element is included, and this is only possible through email marketing. For that reason, creating email addresses list is important. Moreover, you can also take advantage of email scrubbing services to keep your contacts updated allows you to maintain an easy email address lookup whenever you need.
The Real Scenario
Nowadays, an inbox is bombarded with lots of email messages. It is up to the readers whether they would read the contents or delete those mails as spam. You may notice that some of your emails are getting bounced. It may happen that some of the email users have reported against you by saying that you send unwanted messages to them. This kind of behavior would definitely impact your brand value. At extreme cases, your account may be suspended by the service provider.
What You Should Do Then?
Nowadays, most of the marketing campaigns are conducted through email. Marketers cannot force anybody to read their contents. When you find that some readers are not interested in learning and interacting with your content, you should scrub email list of your targeted audience who will be interested to know more about the content which you are promoting. By analyzing the user engagement, you can segment the list by interest-based targeting for the particular niche, down the line it will enforce you to create a targeted list of the audience as per the topic you promote. Also with the help of email list scrubbing, you can clean, verify and validate your email address database.
Some of the major benefits of cleaning email list include:
• Avoiding being blacklisted or labeled as a spammer
• Maximizing deliverability
• Reducing marketing expenses overall
Process of email list scrubbing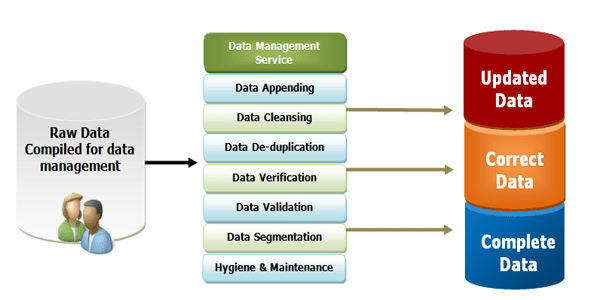 When you perform email list scrubbing, you receive some benefits. By performing mailing address search, you can trace readers who are interested in receiving your updates and interact with your brand. This way you can generate qualified leads for sales conversion. However, there are some tips that you should follow to keep your email list clean.
Never Purchase Email List from unauthorized list providers
Buying email list from unauthorized list providers will affect your brand reputation. However, in long run, you would lose your control on email deliverability because many of the email users would mark your emails as spam. There are many of quality list vendors out there you can pick a best and get instant results rather waiting for years to build list by yourself.
Email list cleaning
Scrub email list often – Maintaining invalid email addresses list is no use as this leads to bounces. Sending mails to these email addresses affect your metrics like delivery rates. If you are unable to remove invalid email addresses by yourself, you can hire a specialist who can perform email list cleaning services without automated tools and processes.
Do Not Include Role Accounts for Your Marketing campaign
You should always find the person by email. It means that you need to remove role accounts having IDs like info@, abuse@, etc. Users of such email addresses never opt to be included in your list. Therefore, you should delete these emails immediately.
Append Inactive users
When you are about to start your marketing campaign, you should remove inactive users from your mailing list by appending emails. These people would never interact with your contents. By doing so, you can maintain strong engagement metrics.
These are some best ways to scrub email list. Maintaining email addresses of active users would lead to interaction, which in turns results in sales conversions.