Data Validation- Improve Your Business with Enhanced Information
Data Validation services aims to equip companies with complete sets of data which are typically obtained and compiled from corrupt or incomplete databases. Put simply, the system works by filling in the blanks while also rectifying or giving recommendations where current data appears to be invalid.
Emailappendservices provides professional data validation services to its customers in various industries. The validation is typically done on the entire record or database for given fields; we offer customers the flexibility of selecting specific fields for data validation based upon their priorities.
Why Data Validation is Essential
There are most likely very few companies left that no longer depend on computer based systems for their regular supply of client data. If your company has something to announce, perhaps new products to offer or introduce to your customers or special offers, how can you deliver this news to each client or customer?
While you can achieve this via television or radio advertisements or by placing billboards in strategic parts of your city, these advertising methods can be very costly. Thus, you may ultimately have to depend on what you already have, which is your current client database.
From the view point of customers, how do they get to hear about new deals and offers? Perhaps through email, postal mail or via a phone call. They open up the email or letter, read about your product offers and make their decision based on whether they need the product or not.
Sadly, when databases are out-of-date or are not validated regularly, marketing campaigns designed to inform customers about new products or services are typically flawed. For example, an incomplete email id will either bounce back or simply disappear into the cyberspace realm and the client knows nothing about the product offer. Same thing applies to inaccurate postal address. If a customer's postal address is incorrect, your message may be delivered to the wrong recipient and that can be very annoying.
It is easy to see that this can have adverse effects on your business as well as your customer relations. As you may already be aware, the customers you already have are your best bet for boosting your sales. Emailappendservices' email data validation services can iron out all these issues with relative ease and help you improve the value of your business and customer database.
With access to customer data from around the world and about 20 million confirmed business contacts, Emailappendservices can aid you validate:
Contact names
Full postal addresses
Email addresses
Date of birth
Age
Job titles and roles
Telephone numbers
Current company
Plus several other demographic fields
Features of our data validation services
Real time telephone validation
Personalized validation levels
Bulk data validation
Multichannel contact data validation
Instantaneous error detection
Multiple source data validation
Our Data Validation Process: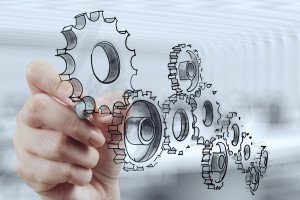 Emailappendservices' Data Validation process is quite easy. The customer input file which requires validation is sent to Emailappendservices. First, the input file is standardized and afterwards passed through manual and automated validation processes. The two validation processes are cyclical in nature and the input file is typically taken through 2 to 3 iterations before it is sent to the customer.
Benefits of Availing Emailappendservices Data Validation Services:
Cost Effective – Save significant amount of money and time by collecting up to date and precise email ids just once.
Protect your brand – Our data protection services will help protect your brand and image
Decreased operational costs – By availing our services, you can reduce the cost of rectifying invalid business and consumer information and thus enhance your operational efficiency
Contact us for more information regarding our data validation services and how you can implement it in your business.